All Saints Cemetery Memorials
Located in northern Summit County, All Saints Cemetery in Northfield, Ohio represents over 28,000 interments within the network of Cleveland Catholic Cemeteries. Kotecki Family Memorials leads the region in providing cemetery markers, monuments, and memorials. In addition to serving families directly, All Saints Cemetery Memorials feature numerous Kotecki carvings on its grounds and hillsides.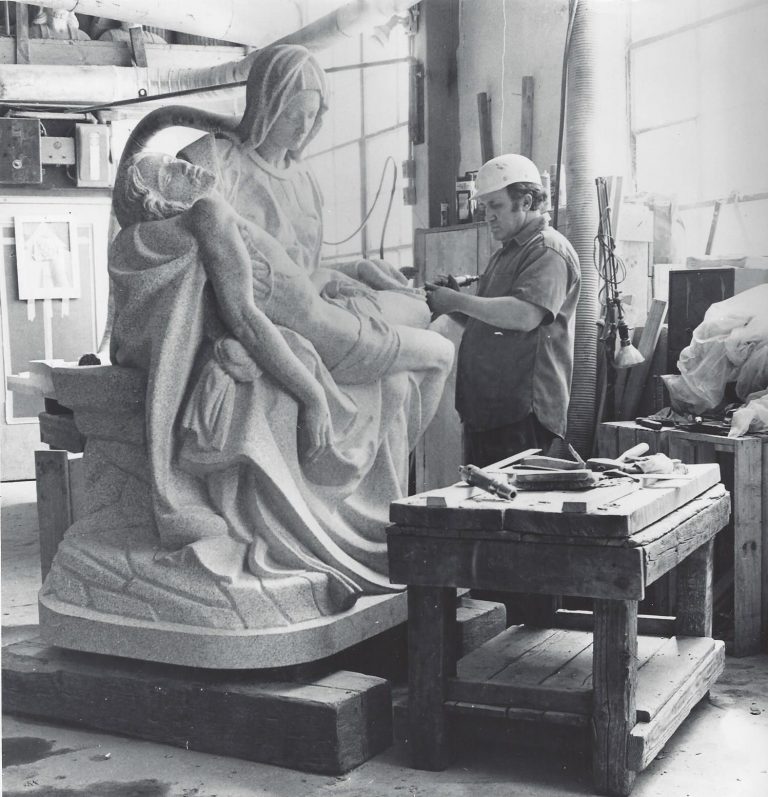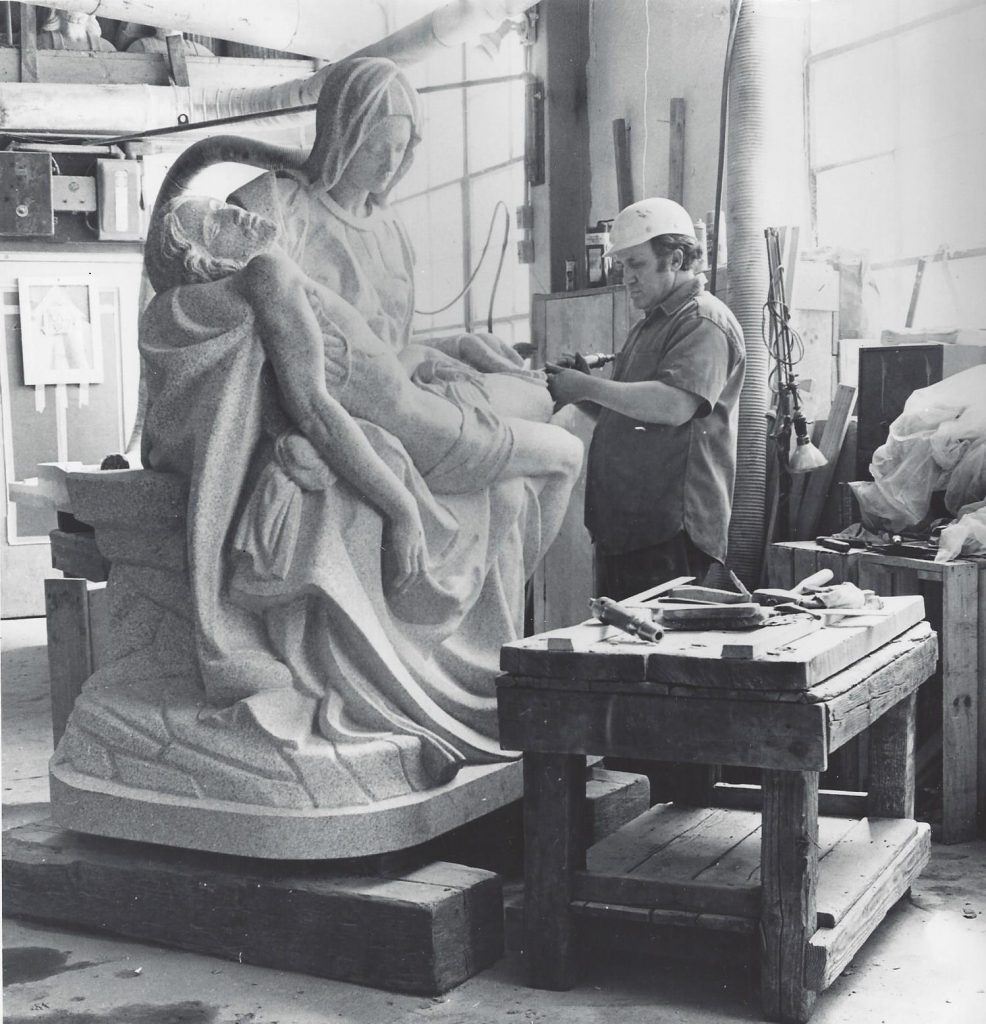 Historical Carving At All Saints Cemetery
The "Pieta" is a piece of Renaissance sculpture by artist Michelangelo. This archived photo depicts Kotecki Family Memorial stone cutters replicating his design, now on display among the statues at All Saints Cemetery in Northfield. Crafted in 1498, the original work, depicting Mary holding Jesus, is housed at St. Peter's Basilica in Vatican City.
All Saints Cemetery
Northfield, Ohio
Location: 480 West Highland Road,
Northfield, Ohio

Established: 1964

Total Acres: 225

Burial Options: Ground Memorials, Upright Monuments, Cremation, Mausoleum
Memorial Designs, Specifications And Standards
All Saints Cemetery Memorials must adhere to material, size and elevation standards set by the cemetery association. Each Kotecki professional has the knowledge and expertise to create a custom-designed memorial  to approved specifications.
All Saints Cemetery Memorial Pricing
Complete our ONLINE PRICING FORM to receive a reply from one of our memorial specialists. Our team will respond promptly to discuss your custom design, and review pricing and payment options.
Serving Cleveland's
Catholic Community
For Over 120 Years
ONLINE PRICING
Custom Catholic Memorials
RAPID RESPONSE
Kotecki Family Memorials can begin the process of creating a custom Catholic memorial online. By using the pricing form below, our team can quickly respond to your needs. As a convenience, we are available evenings and weekends.
All Saints Memorials Links *
Below are links to notable or reference material as featured on FindAGrave.com:
All Saints Cemetery Homepage
– Over 26,000 memorials photographed.
Mike Goliat
1925 – 2004
– Played Major League Baseball. Member of 1950 National League Champion Philadelphia Phillies.
*  Not all featured links shown were designed and created by Kotecki Family Memorials. The reference information provided is for educational purposes.