Five generations of the Kotecki family have compassionately aided and supported Clevelanders as they grieved the passing of loved ones while planning heartfelt memorials to remember and celebrate their lives.
In 1896, Jozef Kotecki began carving cemetery headstones with the foundation of his labors being to design and deliver tasteful, permanent and carefully perfected memorials to fashion an everlasting tribute.
Over 120 years later, personal and caring attention to each customer differentiates Kotecki Family Memorials as the longest established commemorative provider in the Cleveland area.  Today, as in the past, Kotecki extends its capabilities worldwide in traditional granite and marble memorials as well as a host of related tributes and ancillary offerings.
Kotecki Family Memorials is always available to meet your needs and preferences.  So too, President Edward Kotecki IV is available to meet each customer, or to speak on the telephone to carefully oversee each memorial project.  To ensure your remembrances for a loved one are celebrated and memorialized as lovingly as possible, Ed Kotecki invites you to call, or visit, and speak with him personally.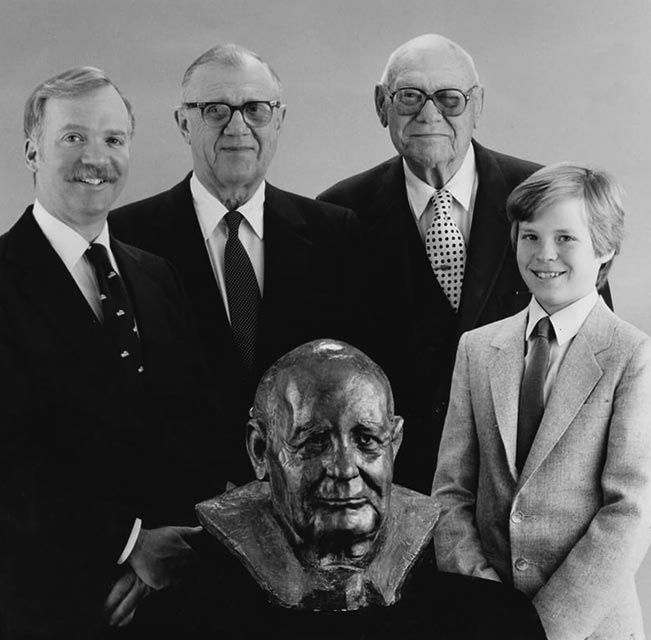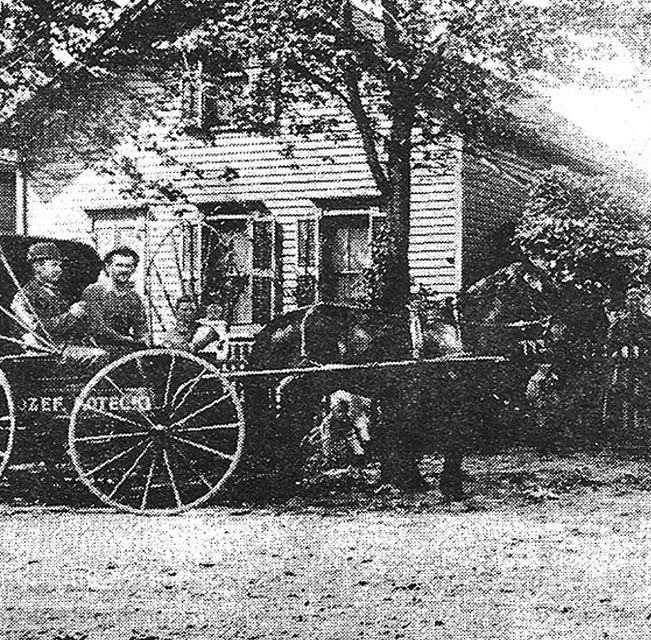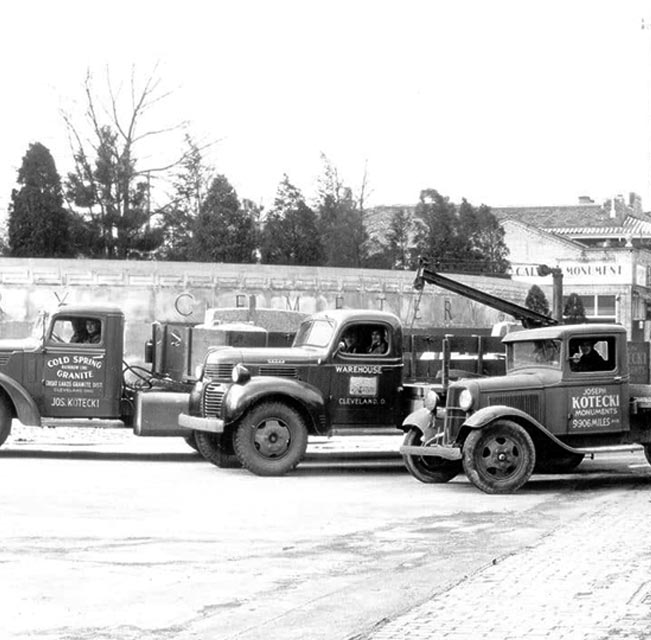 POINTS OF DIFFERENTIATION
There are essential mixtures of services, capabilities and offerings that are best considered and evaluated when selecting the most appropriate and capable memorial provider. There are generally both major and minor distinctions and differences.  Some are quality and price related while others are less obvious and not as evident… especial when considering an infrequent purchase such as a memorial.
 In the case of monument providers, this permanent choice should include both economic decisions as well as those that reflect love, devotion, respect and memories.
It is not uncommon for families to be dispersed across the country and even internationally when a loved one passes away.  To assist, Kotecki Family Memorials offers to relieve some of the expected stress by extending its worldwide capabilities.
As family members struggle to make various arrangements, Kotecki makes its family available to your family to aid in the initial planning stages involving diverse choices, arrangements and procedures. Kotecki can commence the process by offering prompt telephone calls, videos, photographs and other points of consideration to help ease the additional time constraints and planning process.
A time of personal or family grief is no time for hasty or impractical decisions due to time, distance and travel arrangements.  With over 120 years of service, Kotecki Family Memorials is immediately available either domestically or internationally.
Same family ownership for over 100 years

A+ rating with the Cleveland Better Business Bureau for over 50 years

Four Kotecki locations or convenient citywide meetings to meet clients' schedules for faster and enhanced service

Using the highest quality American granite and adhering to the highest quality standards in the industry

Competitively priced

Selected by the Johnson Wax family, Chevrolet and other major U.S. companies to design and fashion substantial sculptures

The only Ohio memorial company designated to design and build 12 community mausoleums

Dedicated to total customer satisfaction
Old world craftsmanship combined with state-of-the-art technology
Expert and professional carved and laser etched workmanship
Over a half century of 'full line manufacturing' (sawing, polishing, lettering, sculpturing, etching, etc.)
Substantial on-site selection of styles, designs, sizes and colors
Professional assistance from veteran memorial professionals
Skilled and talented granite artisans carve or etch each memorial individually
Custom memorials to reflect and celebrate your loved ones' life