Cleveland Cremation Urns And Memorials
As cremation services have grown in popularity, many families wish a reverent and respectful way to display and celebrate loved one remains. Kotecki locally offers Cleveland cremation urns and memorials fitting a burial, interment, or home.
Custom Urn Designs Available
What separates Kotecki Family Memorials from other cremation urn providers is the ability to truly reflect the life and spirit of your loved one with a custom-designed product. Below are a list of just some options available for your family's cremation urn:
Many Affordable Cremation Urn Sizes

Unique Urn Themes and Designs

Material Options In Wood, Metal, or Stone

Custom Messaging or Lettering

Laser Engraved Photo Option *
Memorial Urns And Benches
At Kotecki Family Memorials, our signature crafted memorials and cremation urns offer "a truly classic monument of remembrance" for your family. Our carvers can cut from granite or stone a marker, memorial, or bench which will house urn cremations inside. This method secures the ashes while allowing for prominent display in a home garden, park, or cemetery.
 A sampling of cremation memorial designs, styles, and colors can be found in our Memorial Gallery below.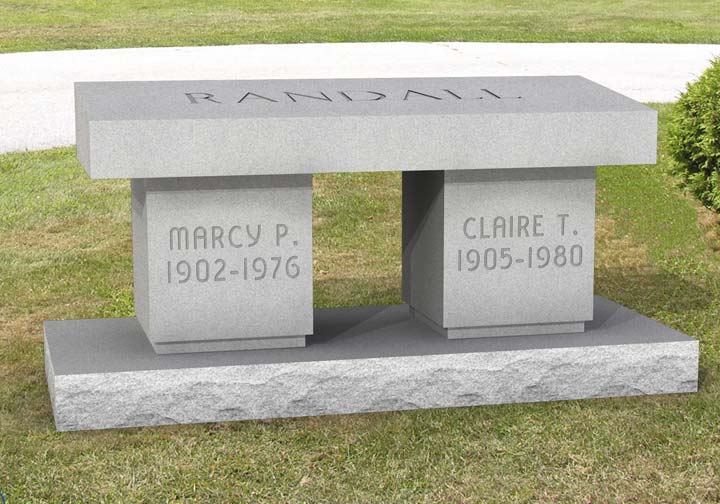 Cleveland Cremation Urns Pricing
Creating a cremation urn or memorial can be a custom, yet simple process. The team at Kotecki can advise each family on affordable cremation memorial options.
Call or visit one of our four Northeast Ohio Locations, or complete the Cremation Memorial Pricing form and our team will respond promptly.
Burial Options For Cremation Urns
Many religious affiliations encourage burial or interment as a setting for your loved ones ashes. There are many elegant yet affordable options provide by Kotecki Family Memorials. In addition, our team of specialists can help understand the process of working with a local Cleveland/Akron cemetery.
Cremation Memorial Gallery